Webinar: Unpacking the Power of the Executive Business Review

Customer Success is about helping your customers realize value with your product. But how do you systematically ensure they are maximizing their return on investment? Enter the Executive Business Review (aka Quarterly Business Review or QBR).

Executive Business Reviews are an opportunity to align with the key stakeholders on goals and business outcomes as well as a chance to learn about customer initiatives and opportunities.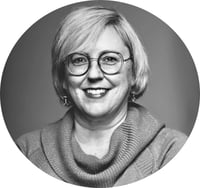 Join this webinar to learn:
• The different types of customer reviews and when to use them
• What doing your homework for the meeting looks like
• What to include in each type of business review

Speaker: Amy Mustoe, Principle Consultant and Coach, The Success League

Amy brings her clients the intelligence and training needed to scale their Customer Success efforts using proven strategies and personal experience. She is passionate about building highly skilled and engaged CS teams believing that employee engagement and relentlessly customer focused teams are critical to achieving the highest Customer Outcomes. Working in Saas Startups and the Enterprise she is known for advancing companies at various CS maturities in the areas of training, coaching and process improvement.
View On-Demand