The Future CCO:
Advice for Those on the Path to the Chief Customer Officer eBook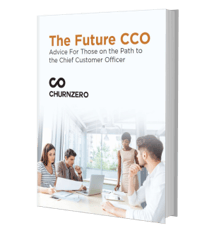 The Chief Customer Officers of the future are Customer Success Mangers today. With that in mind, we wanted to help provide a more defined and clear path for you on your journey to undestanding the customer better and becoming a future Chief Customer Officer.
We reached out to industry leaders to get their advice on what it takes to become a Chief Customer Officer, to help guide you on your career path. Download this eBook to see what it takes to become a future CCO.
Download