Webinar: How to Streamline Onboarding to Reduce Churn
Customer retention and churn prevention starts at the beginning of a customer's journey with your company – in onboarding. This crucial first interaction between your customer, your product and your team establish the groundwork that can jumpstart success or accelerate failure.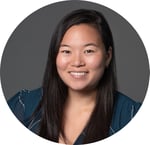 A successful onboarding process should enable your Customer Success team to set clear expectations, understand goals, deliver on promises, and build the foundation for a valuable, long-term relationship.


In this webinar, we will:
Discuss how a successful onboarding impacts customer retention

Share 5 signs that indicate you may need to revamp your onboarding process

Identify 3 mistakes to avoid and 3 strategies to employ when implementing changes to your existing onboarding process
Presenter: Bora Lee, Team Lead, Customer Success Operations, ChurnZero



View On-Demand