Webinar- Customer Success: Gain Strength Now
Customer Success is a relatively new discipline and has not seen a major economic event such as COVID-19. All of us know Customer Success professionals who have been laid off or furloughed. CEOs and CFOs, looking at the financial numbers, are making decisions about necessary and nice-to-have roles. What do those decisions mean to us as a profession? What must we do about it? How do we gain strength in an organization?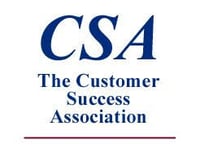 Join our video webinar panel to learn the answers to these questions and many more.
Speakers:
• Mikael Blaisdell, Executive Director, The Customer Success Association
• Ed Powers, Customer Success Consultant
Moderator: You Mon Tsang, CEO & Founder, ChurnZero
View On-Demand