Customer Health Scores: The Why and How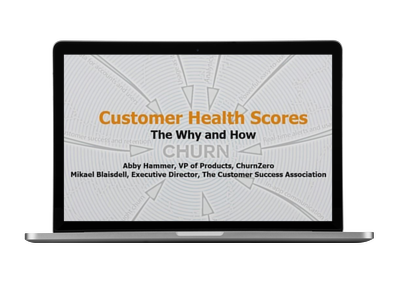 Want to learn about Customer Health Scores, what they are, their goals and how to create them?
View this on-demand webinar with Mikael Blaisdell from the Customer Success Association and Abby Hammer from ChurnZero for an informative talk that goes into the nitty gritty of the WHY and HOW of customer health scores.

Topics discussed include:
Reasons for a health score,
Data to include and integrate,
Usage of the health score.
Whether you are new to health scores or a veteran, there will be new things for you to learn.
View On-Demand